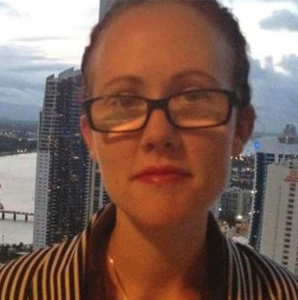 Story Queen L. L. Hunter is the author of The Legend of the Archangel series, The Eden Chronicles and many more.
When did you start writing?
I started writing in my teens, primarily song lyrics as I wanted to be a singer/ songwriter, but then I moved on to short stories and novels in my early twenties.
What draws you to the genre you write?
I love writing fantasy and paranormal because anything is possible. You can make up an entirely new world and give the characters any kind of superpower or ability. The possibilities are endless. I find writing contemporary and crime harder as you have to make it more realistic and do more research. I also love reading fantasy and paranormal the most.
How do you describe your books: YA paranormal fantasy and romantic suspense for adults.
 List your books: Legend of the Archangel series: The Chronicles of Fire & Ice, The Chronicles of Blood & Stone, The Chronicles of Silver & Gold, The Chronicles of Rain & Dreams, The Chronicles of Light & Dark and The Chronicles of Heart & Soul; The Eden Chronicles: The Garden of Eden, The Garden of Death and The Garden of Fate; The Aqua Saga: The Aqua Secret, The Aqua Lie and The Aqua Promise; The Dragon Heart Series: The Dragon Heart Keeper, Crave, Hunger and Thirst; The Adelaide Paige Saga: First Glance, Second Sight and Third Eye; The Molten Heart Saga: Molten Heart.
Which one would you most like to see made into a movie: I've got a soft spot for my Legend of the Archangel series, my first book baby.
Who do you like to read? Do you feel they influence you?
I love reading Kathy Reichs, Sarah J Maas and Cassandra Clare. Also authors like PC Cast, Marianne Curley and Amy Ewing have definitely influenced the way I write now. Without their worlds, my mind would be a pretty dull place. They've opened my imagination to a whole other universe of storytelling.
How do you continue to learn and develop your creative skills?
Write and read. Read and write. Rinse and repeat.
How attached do you get to your characters?
Very. They're like my babies. Even if I have to end a series, or kill someone off, they remain in my heart like a loved one who has passed.
Who do you consider your biggest supporter?
Definitely my parents. Without them I don't know where I'd be.
What is your biggest fear as a writer?
My biggest fear as a writer is probably no one liking what I write. Of putting out a book and then watching as it gets attacked by reviewers and trolls so much so it doesn't sell. It's happened before and it is extremely disheartening. It feels like I'm back at school being bullied all over again. Some readers can be cruel. But the good reviews and feedback far outweigh those bad ones. I've learned to distance myself from reviews now and only focus on the positives. Like, I just published another book. Woohoo!
Your most exciting moment as a writer?
This is hard, because I've had quite a lot of exciting moments in my career so far. Some of my favourites include Marianne Curley reading my books, and meeting one of my idols, Markus Zusak. I am extremely grateful to have met so many of my idols during my career as an author and worked with many of them. I am more grateful to be able to call some of them my friends. I talk to Jessica Shirvington and John Larkin frequently. I've also had a literary agent, who chose my manuscript out of the slush pile, and made the top 100 overall on Amazon US. Being an author is amazing!
What do you love about self-publishing? Why did you choose to self-pub rather than chasing the trad-pub route?
I love self-publishing because of the freedom it gives me. It gives me complete control over prices, publishing dates and covers and the choice to work with whomever I please. I can also publish more frequently than with a traditional publisher.
How could a fan become a beta reader for you?
I don't use beta readers anymore, unfortunately, because of the fear of piracy. But readers can become beta readers for most of their favourite authors by becoming a reviewer/blogger and striking up a friendship with the author.
What are you writing now?
I am currently working on the last book in the Aqua Saga, The Aqua Truth, while waiting on the edits for The Chronicles of Heart and Soul.
Which of your published stories will always hold a place in your heart?
I think my first book, The Chronicles of Fire and Ice, will always hold a special place in my heart, because it was a story that was born from a dream, or rather, a series of vivid nightmares I had after losing my dog and my cousin within a few months of each other. I was also receiving threatening phone calls from an unknown stalker, and I think the stress of it all gave me the nightmares. I began writing the book as a way to heal.
"I love this series, the writing is extremely good, this new world is very detailed, and I constantly had a rich image to go with each new situation."
Sci-Fi Girl
"I really enjoyed The Chronicles of Fire & Ice. It grabbed me and pulled me into the story so much that I couldn't put it down – I finished it in one day. Books like this are why I love Young Adult fiction!"
Nan
Find out more at www.llhunter.blogspot.com.au.