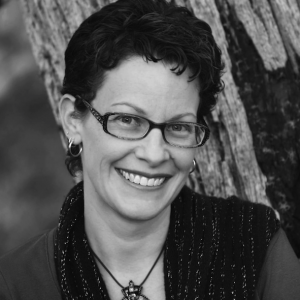 Story Queen K. A. Last is the author of the paranormal romance series The Tate Chronicles, and the beautiful Immagica, which has been described as "a little bit Alice in Wonderland, a little bit The Wizard of Oz and a little bit The Lion, The Witch and the Wardrobe…"
When did you start writing?
I started writing while on holidays one year because I wanted to prove to myself that I could write a book. I think it was around 2010 but I'm not exactly sure. I'd have to look back through my notebooks.
What draws you to the genre you write?
Well, I write in a few genres, but I mostly write for young adults. I have published a paranormal romance series, and a stand alone upper middle grade fantasy adventure. I have a dystopian in the works, and several unfinished manuscripts that range from contemporary romance to ghost stories. I'm drawn to writing for young adults because I find that they are open to a lot of exciting and interesting ideas. Being a teenager is hard, and writing for teens in a great challenge.
How do you describe your books: YA fantasy/paranormal/romance/adventure with kick-ass characters and lots of action.
List your books: The Tate Chronicles: Sacrifice, Fall For Me, Fight For Me and Die For Me, plus my stand-alone adventure, Immagica.
Which one would you most like to see made into a movie: Immagica. Although how does someone play a unicorn lol.
Who do you like to read? Do you feel they influence you?
I like to think that I read quite widely. I'm up for trying anything, but I tend to gravitate towards young adult books, mostly in the speculative fiction genres. Although I do like a good romance. Some of my favourite authors include Stephen King, James Dashner, Lauren Kate, Becca Fitzpatrick, Abbi Glines … and I could go on forever. My Story Queens girls are also high on the list, and I love reading their books. As for being influenced, I think everything we read, see, do, touch, hear, and taste influences us in some way.
How do you continue to learn and develop your creative skills?
I am currently studying my BA, majoring in English with a minor in Children's Literature, and I've had the chance to complete several subjects on creative writing and literature. I also attend a writing critique group once a month, as well as our monthly Story Queens meetings. I find being part of a writers' group is immensely helpful towards my growth as a writer.
How attached do you get to your characters?
My characters become real people to me while I'm writing them. I often see things while I'm out, or hear pieces of conversation, and I think, X character would wear that or say that. I'm a bit crazy, but what writer isn't?
Who do you consider your biggest supporter?
That would be my husband. He tolerates all the crazy and he does it with grace and compassion. A very close second are my Story Queens. They are the most supportive group of women I have ever met, and I love them for it.
What is your biggest fear as a writer?
Time. Time is my enemy. I never feel like I have enough of it. I wish I could write faster and get books out quicker, but I can't. I always feel like I'm behind, and I need to remind myself often that it isn't a race. I can go at whatever pace I want to.
Your most exciting moment as a writer?
Pressing publish for the first time.
What do you love about self-publishing? Why did you choose to self-publish rather than chasing the traditional publishing route?
Oh, I chased it – for about two years. I had a couple of requests and a whole lot of rejections, and I got tired of waiting. I love self-publishing because I'm my own boss. I get full say in every decision, from cover design, to who I want to use as an editor. I enjoy full control.
How could a fan become a beta reader for you?
Using a beta reader involves a lot of trust. As an author, I need to know that the person reading for me is 100% confidential about everything they read and discuss with me. To date I have never used a reader as a beta reader, I have always used people I know, trust, and have great relationships with. My betas are also authors, so I know they understand how sensitive the situation is. If one of my readers wanted to read for me they would have to get to know me first over a period of time. I would need to get to know them, and they would have to show me I can trust them. I would never hand a manuscript over to someone I didn't know just because they asked for it and promised a thorough beta read.
What are you writing now?
I have recently started drafting the first book in my next series, Gamer. It's a mix between sci-fi and dystopian, with a lot of action, blood, adventure, and maybe some romance. The tag line for the series is "How do you survive when everyone is playing for keeps."
Which of your published stories will always hold a place in your heart?
This is like asking me who out of my two children I love more! I have space in my heart for all of my books. I love them all, but I'm particularly proud of Immagica, and I'll always get nostalgic when I think about Fall For Me because it was the first book I ever wrote.
"I highly recommend Fall For Me to all fans of paranormal and fantasy. This book will knock your socks off!"
My Book Addiction
"Fall for Me is a emotional roller-coaster ride that will have you laughing, crying, fighting, loving and hating all at the same time."
Teen Blurb YA Book Reviews
Find out more at www.kalastbooks.com.au