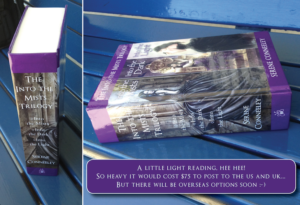 NEWS
Today I'm so happy that the first copy of the hardcover omnibus edition of the Into the Mists Trilogy arrived. And I love it! It looks amazing! Even better than I'd hoped! 🙂 And I'm so grateful for all the lovely messages about it. Can't wait to launch it at the Mind Body Spirit festival – and at an online launch – in two weeks… Returning my publisher advance and going indie? #priceless #noregrets!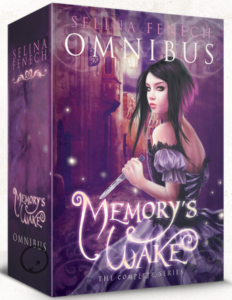 I do have to thank my sweet friend (and breathtakingly beautiful artist and amazingly magical writer as well) Selina Fenech for inspiring me to do it – the hardcover omnibus edition of her
Memory's Wake Trilogy
is gorgeous.
UPCOMING EVENTS
I'm excited about an upcoming online launch event too, with author Felicity Pulman, and fun plans with the Story Queens – more details soon…