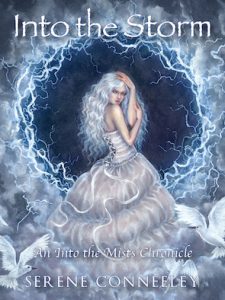 Hello Story Queens subscribers! And everyone else too 🙂
I'm so happy (and relieved) that the Into the Storm paperback is finally available internationally! Although it takes so much more time, I did an international version so it matches the rest of the international Mists Trilogy books. I know people prefer all the books of a series to be the same size (I sure do!), hence doing a second edition of Storm that matches the international Mists Trilogy books… It's available from Amazon here, and will be available from other retailers too…
Grab the Into the Storm ebook from Amazon.
Grab the Into the Storm ebook from iBooks, Kobo, Barnes & Noble etc.
Countdown to Christmas – Special Offer
I can't believe it's only a few days to the solstice, and less than a week to Christmas! I'm offering a festive special in my Blessed Bee Books etsy store for Aussie readers – buy an autographed copy (for you or as a gift) of Seven Sacred Sites and get a free copy of  A Magical Journey, and/or buy an autographed copy of Witchy Magic or Mermaid Magic and get a free copy of Faery Magic. [Unfortunately this is only available to Australians, due to the crazy cost of international postage… I'll send books Express Post, so orders made by Wednesday should make it in time for Christmas, Aust Post willing…]
99c Ebook Offer
And cos I've been flat out writing (Into the Fire is progressing well!), and planning next year's awesome projects, and wrapping gifts (and watching Star Wars: The Last Jedi twice), I haven't got around to returning the Into the Mists ebook to its normal price, so you can still get it for 99 cents (and Into the Dark for $2.99) – links for stores are here.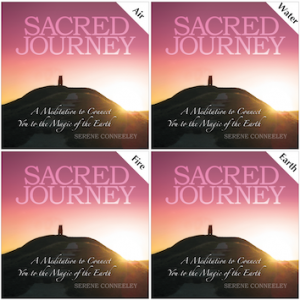 Come On A Sacred Journey
I've been asked for a while whether my Sacred Journey meditation CD would be available digitally – so now, it is! You can download individual tracks, or all seven, from my Blessed Bee Books store, and the physical CD is still available from there, or from Amazon…
Wishing everyone a magical solstice,
a merry Christmas and an enchanting new year…