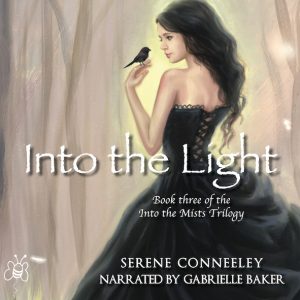 Oh my god! How is it almost the spring equinox? Where is this year going? Here's a little update of what's going on in my world, and what is coming up…
I spent the beginning of September proofing the audiobook for Into the Light. It was a massive job, but I'm so excited that it will finally be available soon, completing the Into the Mists Trilogy as audiobooks. British voice actor Gabrielle Baker did an amazing job again, bringing all the magic and all the characters so beautifully to life. Subscribe for updates – and the chance to win a copy – at sereneconneeley.com/subscribe.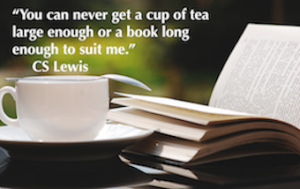 And it was my turn to write the Story Queens blog this month, which is always fun. This time I wrote Let's Talk Reading: The Joy of Books, which touches on the many benefits of a daily reading habit (so no need to feel so guilty!), paperback vs ebook vs audiobook, and some of the different kinds of readers. Are you a Loyal or Adventurous Reader? Slow and Steady or Book Binger? A Stubborn Finisher, Promiscuous Reader or Horder? Or a bit of all of them? You can read it – and comment – here. I've actually managed to sneak in a fair bit of late night reading over the last week – Maria V Snyder's Touch of Power, Paula Brackston's The Silver Witch, Alice Hoffman's Practical Magic and Cecelia Ahern's Lyrebird – which has been amazing, such a luxury! But now I'll have to ban myself again to get some work done! (Total feast-or-famine book binger here!)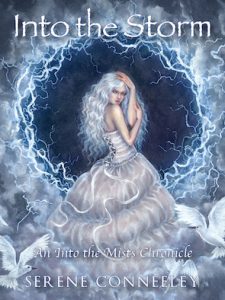 I've also been hard at work finishing up the reformatting and editing of Into the Storm for the international release, and that should be out very soon too. In the meantime, the ebook is available from Amazon, and free through KDP Select for the next month, then will be available through iBooks and Kobo after that. And you can buy the Aussie paperback copy in the Blessed Bee etsy store – I still have the launch special up, so I'll keep it open for another week 🙂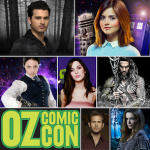 And YIKES! It's less than two weeks until Sydney's Oz Comic-Con, where I'll be next to Selina Fenech in Artist Alley. I'll have copies of Into the Storm available – plus all my other books – and a few new TV star guests have been added to the line-up, so it should be a fun weekend! Doctor Who's Jenna Coleman and Catrin Stewart, Aquaman Jason Momoa, Vampire Diaries actors Matt Davis and Michael Malarkey, Kim Possible's Christy Romano, Merlin actor Tom Hopper, Grimm's Bitsie Tulloch, Teen Wolf's Ian Bohen, and loads of comic book artists, authors and more will be there, doing talks and panels and signing autographs. It's 9am-6pm Saturday September 30 and Sunday October 1, and this year it's at Darling Harbour's ICC, hooray!
As well as preparing for Oz Comic-Con, I'm also getting organised for the online Virtual Fantasy Con, which runs for a week from October 15, and Sydney's Mind Body Spirit Festival, for four days from October 26, plus working on an awesome secret project with a friend, trying to keep up with an online course or two – and hanging out to get back to writing Into the Fire. No time to be bored, that's for sure!
What do you have planned for the coming month?