Wow, where is this year going? Daylight savings has started, and I can feel summer in the air. It's not long until Beltane! Here's a little update of what's going on in my world, and what is coming up…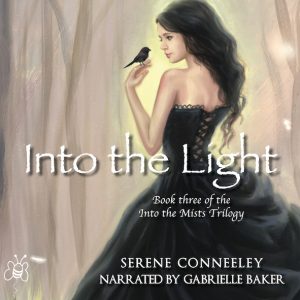 I'm so excited that the Into the Light audiobook is out! This means all three of the Into the Mists Trilogy books are available as audiobooks, through Audible, iTunes, Amazon etc. It's been an epic adventure with my awesome narrator, British voice actor Gabrielle Baker, since we "met" back in January, and I love the finished collection so much. You can find the links here, or subscribe to my mailing list for a chance to win.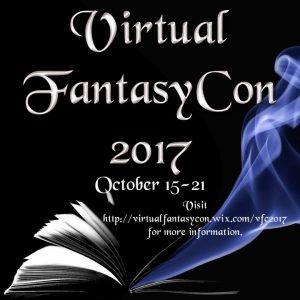 Events-wise, October kicked off with Oz Comic-Con, which was lots of fun. And this week, October 15-22, I'm one of the many authors from around the world taking part in Virtual Fantasy Con, an online event perfect for those who don't get the chance to visit cons. My booth is here, so pop by if you get the chance. There will be competitions, super deals on some of my books, character interviews, chats, other authors and lots more! There's also an event-wide Scavenger Hunt that looks super fun! The main hub page is Virtual Fantasy Con's Readers Corner…
To celebrate, I've dropped the Into the Mists ebook to 99c on Amazon for this week, and there will be countdown specials on Into the Storm too…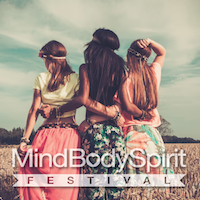 Then next week it's Sydney's Mind Body Spirit Festival – back out at Homebush this time, with FREE entry. There are loads of awesome free seminars, from shamanic healer Dr Steven Farmer, eco artist and flower oracle creator Cheralyn Darcey and many more, on everything from crystal healing to past life readings, naturopathy, feng shui, tai chi and invoking gods and goddesses… There are also performances, cooking demonstrations, wellness workshops, a psychic reading room and heaps of diverse exhibitors.
And after that NaNoWriMo begins, and I'll be madly writing, but more about that next time 🙂
What do you have planned for the coming month?