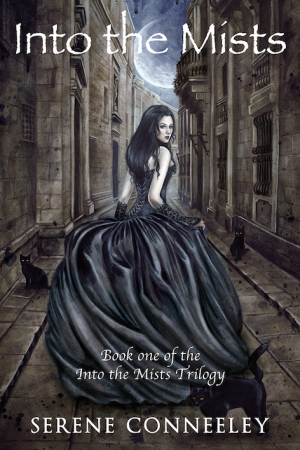 What is her name?
Carlie (named for the goddess Kali) Parker. She's the main character in Into the Mists and its sequels Into the Dark and Into the Light, and the story is told from her point of view…
Is she a fictional/historical character?
She's fictional, although many of the rituals she takes part in are based on my experiences, her questioning and scepticism around magic and spirituality echo mine, and she drinks her tea the same way I do, so I guess there is a little of me in her – or her in me… I'm not sure which way that goes
When and where is the story set?
Carlie is from Sydney Australia, and there are flashbacks to her life there, but most of the story is set in Summer Hill, a small village in south-west England, shrouded in the magical mists that are a character themselves in these books. It's set in modern times, although I avoided the whole Facebook/iPhone aspects of today, in favour of Carlie being able to connect with the magic of nature and the landscape around her. Summer Hill is a fictional place, but it could perhaps be a parallel universe that sits atop the town of Glastonbury – a different kind of Avalon…
What is the main conflict? What messes up her life?
When we meet Carlie she is seventeen, and on a plane to the other side of the world. Her parents have just been killed in a car accident, and she's being sent to live with a grandmother she didn't know existed. She's devastated, obviously, and angry, and already hates her new guardian – her mum had left England as a teenager, and always told her that her grandmother was dead, so she believes that this woman must be a monster, to have driven her daughter to flee to Australia and break all contact with her.
What should we know about Carlie?
She's full of grief and loss, which has also made her angry and bitter, and she's drowning in self-loathing and guilt. She's angry at her circumstances and at the world, and cynical of anyone she meets – real or magical – that wants to help her. But her journey into the mists becomes a journey into her inner self, and she has the potential to reveal another self, one that's smart and funny and caring and full of love, if she has the courage to let go of her teenage defiance and the walls she's built around her.
What is the personal goal of the character?
In the beginning, she doesn't really have any goals – she's not even sure she wants to live. She's so broken by loss – of her whole family as well as her best friend, her home, her school, her whole future life that she had planned out – that she wishes she had the courage to end it. But eventually the darkness recedes a little, and so her goal becomes to get through each day, to start to heal, and to make amends for her own bad behaviour. She also becomes desperate to uncover the secrets of her mother's younger life, which have left her shattered and unsure of who she really is, and to unlock the mystery of the woman in blue and the cottage within the mists that isn't always there…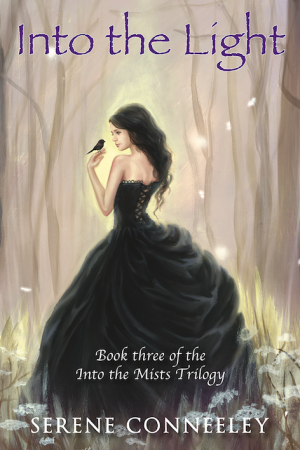 How does she develop over the time of the Trilogy?
She faces loss, and love, and more loss, and new friendship, and hope… She learns a lot from her wise priestess grandmother – but she does grow a lot from when we first meet her to the events at the end of the Trilogy, and she ends up teaching Rose a thing or two too…
Who is the publisher, and where can we read more about the book? Are there more in the series?
Into the Mists, Into the Dark, Into the Light and the brand new Into the Mists Trilogy Hardcover Omnibus, are published by Blessed Bee Books, and available in print and ebook formats. You can order them through Amazon, your local bookstore or my etsy store, where you can read more about them too. I am currently working on three Into the Mists Chronicles…