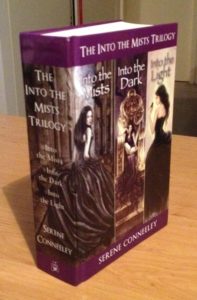 NEW RELEASES
Exciting times! Last week the first copy of the Into the Mists Trilogy Hardcover Omnibus arrived, and it's sooo beautiful
And thick, and heavy
But I love it!
I have an exclusive preorder offer for it running at the moment, which includes a free copy of  Into the Mists: A Journal or A Magical Journey: Your Diary of Inspiration, Adventure and Transformation. Check it out here – Trilogy Preorder. It's for Australian shipping only though, as it would cost $65-$70 to post the Trilogy internationally😦 But it will be available internationally very soon, through Amazon, Barnes & Noble etc, so I'll keep you posted…
ONLINE LAUNCH
I'll be sending the Into the Mists Trilogy Hardcover Omnibus and Into the Mists: A Journal out into the world with an online launch on May 27. Because for the third year in a row, Janna Chronicles and I, Morgana author Felicity Pulman and I have new books coming out at the same time, so we're having another shared launch party. Chat with us and other book lovers, win cool prizes and join in the fun at Serene and Felicity's Book Launch.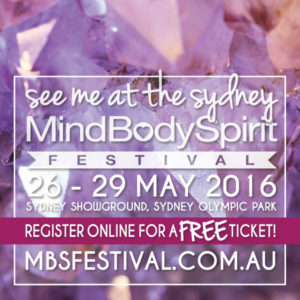 EVENTS
I'll also be at the Sydney Mind Body Spirit Festival from May 26-29, launching Into the Mists: A Journal and the Hardcover Trilogy Omnibus. You can register for a free ticket here – Free MBS Ticket – and there are loads of great free workshops and seminars, including ones from Lucy Cavendish and Cheralyn Darcey, and heaps of exhibitors…
And in June, magical writer and artist Selina Fenech and I will be doing Sydney Supanova together again (June 17-19), which will be awesome fun – I've already started work on my outfits
And I'll be doing Perth Supanova for the first time the following week. (Eek! But yay!)
WRITING
June is also when I'll be getting back to finishing the first Into the Mists Chronicle, which makes me happy! In April I signed up for Camp NaNoWriMo again (yes, possibly a little crazy), and wrote another 32,000 words of Rhiannon's tale. Added to last year's Camp NaNo effort, her story is definitely weaving itself together and emerging from the mists, and I'm hoping to have release date news on that soon…
Have a magical month!
Serene xx