This blog by author Rebecca Bosevski first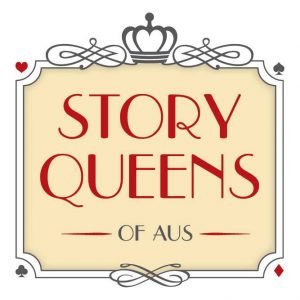 appeared on the Story Queens website…
If you are a seasoned self-publisher, today's blog might trigger memories of the perils of your past, but if like me, you are just starting out on this bumpy road, perhaps there might be some wise words to follow that could make your journey to launch day a little easier.
To be honest when I first thought about self-publishing, I thought "Why not, how hard can it be?" Guess what… it is really bloody hard! You will have to spend a lot of time and in many cases a lot of money to deliver a quality product. You can check out an earlier blog post by the amazing L. L. Hunter; Let's Talk Publishing: So, you've written a book. What's next? to read some great tips to help you on your way to becoming a published author. Today, I will be addressing some of the hiccups I experienced along the way and then my top tips for planning your launch, because let's face it… Everyone loves a party!
1. CREATESPACE COVERS PRINT DARKER
Yep you read right, that proof cover you spent good money on, or in my case, twenty hours of blood sweat and many tears, just arrived in your mailbox and it is super dark, not only that but the contrast has been upped, turning once subtle colours vibrant shades or weird. You cannot rely on what your cover looks like on the computer screen. The best information I found was on The Scarlett Ruggers Book Design Agency blog, you will also find examples of exactly how much you might have to lighten your own cover file before sending to CS for printing. Unfortunately, CS quality control is less than fab, so you will get a variation in the print colour, even ordering a box of 10 will result in some looking slightly different. This is a small annoyance, but it is still very much value for money.
2. NO CS PRINT ON DEMAND PRE-ORDER
You can, if you want to be super tricky and super risky, there are a few blogs detailing how they did it, but for the majority, a POD title cannot be made as a pre-order on Createspace. And guess what happens when you approve your proof… that's right, your title goes up for sale. Even if it is two weeks before the intended launch. Is your launch ruined… NO WAY! You are likely the only one who has searched amazon for your title, your friends, family and Facebook followers are relying on the information you give them. If you say it is not available till the 29th, they likely will not try to buy it before then. But to hedge your bets, you can create pre-order on Kindle direct, and Draft2Digital, and those are the links you share with the world before your launch date!
3. FANCY CHAPTER PICTURES ARE NEAR IMPOSSIBLE TO KEEP FOR E-READERS
I am sure there is a way to do it, but for a week I tried different ways to embed the images behind my chapter numbers, I made files where the images merged with the numbers before placing into the file and still I couldn't figure it out. If you order a print copy of my book you will see the fancy chapter headings, if you get the e-book, you will get a general spelled out chapter title, sorry. Hey, if you know an easy way to do it, please share with the class!
4. TIME TO PARTY – BUT HOW?

Okay, the first Facebook event I was a part of was amazing. It was the Story Queens page launch and many of you were there. The day was loads of fun we gave away some great prizes and we had an awesome turnout. So… how do I make my book launch party just as fab? I started by asking for help. If you are not a part of a writers group, join one, or start one of your own. I am lucky enough to be a part of two groups, The Story Queens of Aus and Aussie Owned and Read. You will get to meet a few of these lovelies at my launch party if you happen to stop on by. (Follow the link at the bottom of this post… but seriously… no pressure 🙂 ) You can host a launch event on your own, but if you split the day up between a few people you will not feel like you have been tied to the computer all day and are likely to draw a larger crowd as your guests might stop by to see one and stay for all.
Now you need a banner. And yep – they are really annoying to get right! I thought I had created a beautiful banner, it looked amazing on my laptop and I sent a single invite to check out what they thought. Guess what… when they looked at my pretty banner on their iPhone they couldn't see most of it. Yep, the transition from screen to phone reduces what the user sees to only the information in the centre of the banner. It took me three more goes at adjusting before I created something that I was happy with on both a computer and a device. If you do not have the know-how to create a custom banner, you can have your cover designer do it for a small fee, use part of your cover image, or alter one of the templates offered by Facebook.
After the banner you need to make sure you have your times right. If y
ou are trying to draw an international crowd, then set the time of your event to allow for traffic from other places. My launch party runs from 9am to 6pm on Tuesday the 29th, this way my friends in the USA such as my amazing editor Kate Angelella (who, by the way will be offering up a 10-page critique to one lucky winner during my launch party) will be able to stop by and participate in the festivities.
Lastly, plan, plan, plan! I am a true pantser when it comes to writing, but for my launch party or any event really, I plan. I have my welcome post, the individual posts for my time slot and the introduction posts all typed out in a single word doc before the event, this way when the time ticks over, it is a matter of cut, paste and post. I create image files and find relevant memes and store them in a single folder on my desktop so they too can be easily accessed and added.
Having a simple clock drawn for each hour slot you are responsible for will help to keep on track. Start with Intro, ask a question to get people involved and warmed up to the event. Maybe share a joke or funny meme. Following this, spend some time replying to peoples comments, it is you they have come to interact with, don't be shy. Try to post 3 more times in your hour, you can interact however you like, create a treasure hunt, ask what they are reading, or open the floor to their questions for you.
Offer up prizes like an e-copy of your new release or a signed copy. You could have swag made such as bookmarks, stickers and pens, (Vista print does amazing things) or you can give vouchers to places like Amazon so they can buy more books, and hopefully yours too.
Lastly, remember to place a disclaimer in your introduction that Facebook is in no way endorsing your event, that you are the only one responsible or liable for the posts or comments made and for the allocation of any prizes.
Story Queen Kim A Last says: I've tried a few approaches over the years with my book launches. My first book I didn't have a launch because I had no idea what the heck I was doing. I basically put it out there and waited for the sales (not) to roll in. Since then I've done release parties and promo leading up to release, or a combination of both. By far the most successful launches I've had have been those where I had a release party. It's hard work though, and the outcome is never predictable. One thing I do know is they're a lot of fun! Releasing a book is always nerve wracking, and promo is really hard especially on a tight budget, which is why release parties are good, because word of mouth is a valuable advertising tool. I've found that each launch is mostly better than the previous one, especially if you're releasing a series book. The more books you have the better the flow on after release. My best piece of advice when it comes to launching a book would be, get to know other authors. Make connections and network. Help them succeed and they will be happy to repay the favour. It's the one thing I love about being an indie author. We have such a huge sense of community where everyone has similar goals, and we love to help each other reach them.
Story Queen Serene
Conneeley says "I used to launch all my books at the Mind Body Spirit Festival each year, and Supanova, but for my book Witchy Magic, which I wrote with a friend, we missed the festival date, so we decided to have an online launch instead – and it was amazing! We sold more than 300 copies over the weekend, had lots of prizes, and lots of awesome conversations. The beauty of an online launch is that everyone can come, not just the people in your town/city, and you get to know people from around the world. A friend had an official launch in a bookshop around the same time, heavily promoted by her publisher, and there were maybe 30 people there, so doing it online can actually work better. Plus it's fun, and you can drink tea all day."
About the Author: Rebecca Bosevski is a speculative fiction author living on the east coast of Australia. Her debut novel, Enchanting the Fey, is the first in a trilogy and combines old world Fey magic and a sassy contemporary main character. Rebecca's forthcoming novel, Alpha Nine, is Maze Runner meets Independence Day when a cloned teen boy must battle aliens in Sydney to regain control of a dystopian Earth. Blogger and reviewer with Aussie Owned and Read, and a royal member of Story Queens of Aus, Rebecca barely has a free moment. When not blogging, reading, or writing she can be found binge-watching her favourite vampires in True Blood.