Let's Talk Reading: The Joy of Books
This blog first appeared on the Story Queens website.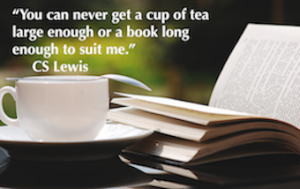 My idea of bliss is to curl up on the couch with a mug of tea and a good book, and lose myself for hours in new worlds. I love being sucked into a book so much that when I have a writing deadline I have to ban myself from reading, because once I start a book, I can't stop, and I know I'll find all kinds of excuses to read instead of write during the day, then stay up half the night as well. And trying to write/go to work/function after a few all-night readathons in a row is not very productive 🙂
Yet it's worth it, because reading allows us to inhabit new lives, meet new people, experience new things, be swept away into enchanted worlds, head off on thrilling adventures, seek untold treasures, wield real magic, solve crimes, fight injustice – and best of all, learn about ourselves, discover how we see the world, and realise who and what we are, and hope to be. My favourite books challenge me to think outside of myself, make me ponder the meaning of life and love, and open myself up to new ideas and ways of being. That's why I never feel too guilty about being a binge reader – I have to make up for all those days I don't read. (Plus my sweet hubby sometimes convinces me it's research so I'm allowed, hee hee).
The Benefits of Reading
Just in case you ever feel guilty about spending too much time reading, here are a few benefits of a daily book habit.
* It exercises the brain. Reading helps you stay mentally stimulated – and research continues to show that this can reduce memory and brain function decline, and slow the progress of Alzheimer's and dementia.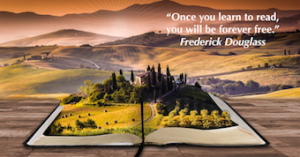 * It's educational. While some books are more educational than others, you never know when that strange fact will come in handy, or how a fascinating concept could lead to new discussions, new friendships and new things to learn and explore. As Dr Seuss said: "The more that you read, the more things you will know. The more that you learn, the more places you'll go."
* Reading boosts your vocabulary – and reading to young children helps them develop language and listening skills, giving them an early cognitive advantage and increased IQ, with a higher aptitude for learning once they start school. It also stimulates their imagination and expands their understanding of the world.
* It builds empathy. Reading about lives and situations outside of your own gives you a greater understanding of other points of view, so you're more likely to treat people with empathy. Studies have found it increases your ability to "read" the thoughts and feelings of others.
* It relieves stress. There's nothing like losing yourself in a good book to shake off work and life stress and allow you to relax and drift off into other worlds and realities. A UK study found reading is the most effective way to overcome stress, even more than listening to music, having a cup of tea or taking a walk (so a book + tea = even better!)
* It increases productivity. With attention spans getting ever shorter thanks to the internet, 24/7 job expectations and texting and social media, stress is up and productivity is down. Reading has been shown to increase focus, which increases productivity.
* Reading makes you a better writer. Whether you write books, articles, short stories or just letters to friends, the more you read, the better your writing skills become.
Slow and Steady or Book Binger?
Are you a disciplined, consistant reader, or a feast-or-famine type? I'm the latter, going between not allowing myself the distraction of reading, then diving in and rewarding myself with a book binge. After I finished writing my first book several years ago, I spent a week on the couch, chilling out and reading all four Twilight books back to back. After writing 50,000 words of Into the Storm during the last NaNoWriMo, I devoured all three books of Juliet Marillier's magical Blackthorn & Grim Trilogy, and it was absolute bliss!
I'm not the only Story Queen who is a binge-reading feast-or-faminer either. L. L. Hunter admits: "I'm typically a binge reader, but when I'm working on my own books, I tend to slow down."
"I binge read between whatever I'm working on," Heather Bryant adds. "I tend to avoid reading books while I'm writing because I want to keep my own character's voice in my head.
"I'm also a feast-or-famine kind of reader," K. A. Last says. "I find it difficult during uni months to read anything not related to what I'm studying. As a result I only get to read what I want from October to March. So for that time I try and read a book every week or two."
Newest Story Queen Bianca Esteban is also a binger 🙂 "I'm a binge reader too, definitely. I go through periods where I don't read at all – but when I do, I get completely caught up in a book. I create entire worlds in my head informed by the words on the page."
It does make me feel a bit better to be in such esteemed company – yet I've always admired writing buddies Selina Fenech and Stacey Nash, who read a little bit every night.
"I'm a slow, read-for-a-little-bit-every-day reader," Stacey explains. "I have a solid routine of curling up in bed and reading for half an hour each night before falling asleep. I can't relax into sleep without reading, so it's easy to manage, and there's just no time to read any other way."
I do try to do it this way, at least until the next big deadline, and I want to try harder, because many sleep experts recommend reading before bed as a way to calm your mind and prepare for sleep, increasing your sleep quality. (Just make sure it's a paperback and not a brightly lit electronic device you're reading – and avoid thrillers!)
What Kind of Reader Are You?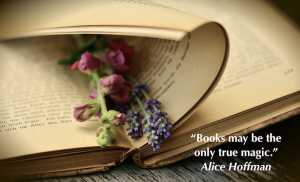 People dive into books for so many different reasons – fun, adventure, thrills, education, entertainment, escape, relaxation, guilty pleasure… And there are so many different kinds of readers. Do any of these resonate with you? Are you a mix of different kinds, depending on the book or the circumstance? Or a different kind of reader altogether?
The Loyal Reader: You buy every book from your favourite authors, no matter the topic, and when you run out you search for new books by similar writers, or within the same genre. Most of the Story Queens are loyal readers, devouring everything from our fave writers – you can see some of our most-loved series below.
The Adventurous Reader: You check out the new releases sections in book stores (both online and real world), take a chance on new writers and unfamiliar genres, and are just as happy to read crime as fantasy or literary fiction. I don't read all genres, but the advent of ebooks has made me more adventurous and willing to try something new, which can only be a good thing.
The Re-Reader: The books we love shape us and inspire us and remind us of who we are, which explains why – despite countless wonderful new books to dive into – so many of us re-read old favourites. There's just something so comforting about returning to an old friend, and I don't know how many times I've read Anne Rice's The Witching Hour or Queen of the Damned. Often I discover new aspects to a story the second (or fifth) time, or get something new out of it – but I am trying to focus on new books…
The Polygamist Reader: Do you somehow manage to read several books at once? If I'm not in love with a book, I'm sometimes able to read something else as well, but I'm a monogamist reader for the most part, and don't start a new book until I've finished my current one. But I do admire those who can keep track of several books at a time, and can definitely understand the appeal of slipping between stories depending on my mood.
The Promiscuous Reader: You love books so much that you can't resist them – which often means you don't actually finish them. Not because you don't want to or don't intend to, you just fall in love with a new one and have to start reading it right away, so the current one gets sidelined. Which I totally understand – it's the downside of a wonderful TBR stack…
The Stubborn Finisher: The other side of the coin is the guilty reader, who stubbornly refuses to give up on a book no matter what. I used to be a stubborn finisher, and feel too guilty to stop reading, even if I wasn't enjoying it. But while I still feel hopeful that these ones will get better if I just persevere, I have given up on a few books now. (There's a cute comic strip from The New York Times here, about book guilt – although life's too short – and there are too many amazing books – to waste time on one you don't love, so I'm working on not feeling sooo guilty for not finishing them all…)

The Hoarder: Do you love books so much that you buy them on impulse, even if you know you'll never have time to read them all? I must confess that I'm a tragic book hoarder – and if I didn't admit it, I'm sure my hubby would tell on me! My TBR list is out of control – I have overflowing bookshelves as well as boxes of books I really want to read but I'm not sure I'll ever have time for – and it's even worse (better?) now there are ebooks! No space issues!
The Book Destroyer: Do your books have cracked and broken spines, dog-eared, dinner-splattered or waterlogged pages, and sunlight-faded covers? I must confess that while I do occasionally love reading in the bath, I'm super careful, and it physically pains me when people return a book I've lent them in such a sorry state. I don't understand how people can destroy such a precious thing – yet I know there are many people who feel it's a mark of their love for their book to love it to death…
How Do You Do It?
Regardless of genre, how do you prefer to do your reading? Do you swear by paperbacks, hardcovers, ebooks or audiobooks, or enjoy a mix of them all?
I must admit I avoided the whole e-reader thing for quite a while, stubbornly holding on to my beloved "real" books. But when a publisher requested ebook rights to my Magic Series, I decided to figure out how to create them myself. Which meant I had to buy a Kindle – and I fell in love with it. I still prefer physical books, and always buy them from my favourite authors, but ebooks opened up a whole new world to me, and I've discovered some amazing new authors, and books I never would have taken a chance on otherwise. Sure, there have been a few duds (I'm working on that no-guilt for not finishing thing), but I wouldn't have found two of my favourite authors, Maria V Snyder and Debora Geary, if I hadn't discovered their ebooks.
More recently I tried my first audiobook – Selina Fenech's awesome Memory's Wake Trilogy – and loved it. Although I find it harder to focus while listening, and do comprehend more by reading rather than hearing a story, I do love the format, and have a few friends who adore them because they drive a lot. They're also an amazing and vital format for the blind and those who have difficulty reading, and I love that there are so many different ways to devour books these days.
I've spent several weeks this year proofing the audiobooks for my Into the Mists Trilogy, narrated by wonderful English voice actor Gabrielle Baker, which has been awesome, and I've had so many lovely comments from people who have really loved them in this format.
Story Queen Rebecca Bosevski also takes advantage of all the reading platforms. "I read everything – on my phone, my kindle, my MacBook, paperbacks, hardcovers, audio and all. Show me a life full of stories and I'll show you a happy woman!"
Lauren McKellar has tried them all too. "I read digital mainly, although I do of course have paperbacks too," she says. "And I just bought my first audiobook the other day, but for me, I like the platform more for non-fiction than fiction."
L.L. Hunter, who has a few audiobooks of her own available now, mostly reads physical and ebooks. "When I'm out and about I read ebooks on my iPad, but paperbacks and hardcover books will be read more at home because I don't want to ruin them."
And while audiobooks are a huge growth market, and many people love them, Stacey Nash isn't a fan. "I read paperbacks and ebooks. Audiobooks just don't work for me as I can't concentrate, so I don't get fully immersed in the story."
K.A. Last agrees: "I prefer paperbacks overall, but I do read a lot of ebooks. Audiobooks are not really my thing though. I've only ever listened to two, and for me it takes a lot of effort as I tend to switch off and miss big sections. I prefer to hold a book in my hands, turn the pages, and be able to see how far I've read. I might be known to caress a pretty cover or two as well…"
Bianca Esteban is no convert either. "I read paperbacks, hardbacks and ebooks, but can't really get into audiobooks because the 'acting' of the voice distracts me from the content."
Some favourite books of the Story Queens…
Serene Conneeley: I adore Juliet Marillier's Sevenwaters Series, JK Rowling's Harry Potter books and Anne Rice's Mayfair Witches trilogy and her Vampire Chronicles, and in addition to those writers I love Sarah Addison Allen, Kate Forsyth and Maria V Snyder (amongst many others!).
Lauren McKellar: Three of my favourite books are Ugly Love by Colleen Hoover, Is Anybody Out There by Marian Keyes and The Paper Swan by Leylah Attar, and I love authors JRR Tolkien, Colleen Hoover and Liane Moriarty.
K.A. Last: This is hard! A fave single book would be Ready Player One by Ernest Cline. I love Stephen King's Dark Tower series, and I also love the Fallen series by Lauren Kate, the Twilight series by Stephenie Meyer, and the Everlife books by Gena Showalter (I'm eagerly awaiting book 3). And I love Stephen King, Lauren Kate, Gena Showalter, and ALL of the Story Queens.
Stacey Nash: My favourites include Maybe Someday by Colleen Hoover, the Harry Potter series by JK Rowling and The Lunar Chronicles by Marissa Meyer. It's so hard to narrow down favourite authors, but maybe Colleen Hoover, John Marsden and John Green.
Rebecca Bosevski: I loved the Glass House series, the Evernight series and the Vampire Academy series, and my favourite authors include MaryJanice Davidson, Richelle Mead and Cassandra Clare.
Bianca Esteban: My favourite series are Terry Pratchett's Discworld sub series about the Ankh Morpork Guards, Jim Butcher's Dresden Files, and Sherlock Holmes. I'm currently reading the Warlock Holmes series by GS Denning, and it is brilliant. Favourite authors are Terry Pratchett, Jim Butcher and Sir Arthur Conan Doyle.
L.L. Hunter: Some of my all-time favourite books/series are The Shadowhunter Chronicles by Cassandra Clare, His Dark Materials series by Philip Pullman and The Hobbit by JRR Tolkien, and I love Cassandra Clare, Airicka Phoenix and Richelle Mead.
Heather M Bryant: My all-time favourite series is the Lunar Chronicles – Marissa Meyer is amazing. The other two would be Vampire Academy and Harry Potter, and my favourite authors are Paige Toon, Marissa Meyer and Richelle Mead.
However you choose to read – or listen – to your books, and whatever you choose to read, at the end of the day, all reading is good and all books are worthwhile, and it doesn't matter how or why you read, or what kind of a reader you are, just that you do!
Pop on over to the Story Queens Facebook page, and let us know your favourite books, and authors, and what kind of a reader you are.