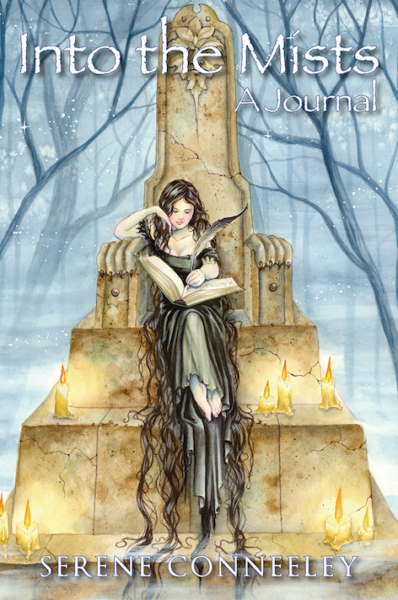 Awaken your inner voice and unlock the power and strength within you…
About the Book
Awaken your inner voice and unlock the power and strength within you…
Keeping a journal is a powerful way to make sense of the world, and of your inner universe, whether you're recording the everyday events of your life or journeying within to discover your own truths. It is a valuable tool of self-expression, self-knowledge and self-discovery, a sacred, secret place to unravel and reveal your inner being, and a mirror that will reflect back your shadows and light, showing you who you truly are, and the beauty of all that you are becoming.
Including words of wisdom from priestess Rose, the Otherworldly women Carlie encounters and other beloved characters from the Into the Mists Trilogy, these pages will inspire you to look within and express the feelings at the core of your being, encouraging you to let go of past pain, forgive yourself and others, and move forward with joy and confidence so you can achieve all that you dream of.
Whether you use it as a daily diary, a gratitude book, a travel record or a place to write your novel, Into the Mists: A Journal will help awaken your inner voice, unlock the power and strength within you and allow you to start seeing the magic in every moment.
Into the Mists: A Journal is available from bookstores, online retailers and Blessed Bee Books.
Beautiful cover artwork by Selina Fenech.
"Oh this is DIVINE! The lovely quotes throughout are very inspiring and the feel of the journal is heart-warming and comforting to me. Sits on my bedside table for writing in the quiet times of reflection to hold my thoughts and personal inspirations. Just beautiful."
Cheralyn Darcey, author of  Australian Wildflower Reading Cards and Florasphere
Other Books in "Into the Mists Series"
Disclosure of Material Connection: Some of the links in the page above are "affiliate links." This means if you click on the link and purchase the item, I will receive an affiliate commission. I am disclosing this in accordance with the Federal Trade Commission's
16 CFR, Part 255
: "Guides Concerning the Use of Endorsements and Testimonials in Advertising."