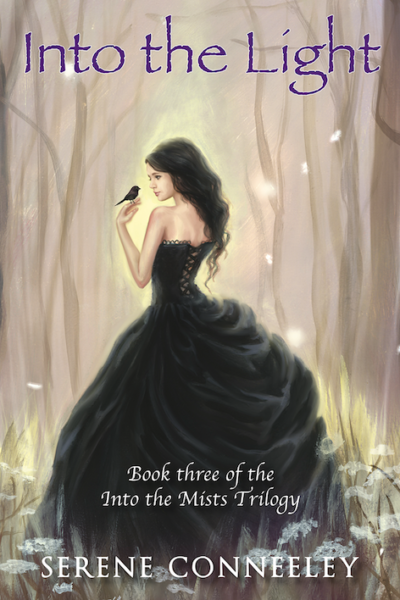 A friendship torn apart. A love lost forever… A curse to break. A mystery to solve. A heart to heal.
About the Book
A friendship torn apart. A love lost forever…
A curse to break. A mystery to solve. A heart to heal.
When her parents died in a tragic accident and her life in Australia fell apart, Carlie was sent across the ocean to live with a stranger. After a harrowing journey through the mists, she finally found peace with her grandmother, magic with her new friend, and first love with her druidic soul mate. But then she was plunged back into the darkness. Now, haunted by loss and betrayal, and worried that her shattered heart is beyond repair, she must decide whether she has it in her to find her way back into the light.
In the final book of the gripping Into the Mists Trilogy, the wheel of the year turns from the bleakness of midwinter to the new hope of spring. Can Carlie break a decades-long curse and save the person she's closest to? Will she unlock the mystery of the sad woman she meets late one night? Which of the shadowy Otherworldly beings can she trust? Who is the man with the raven tattoo? And how far is she willing to go to forgive and be forgiven?
For a chance at happiness, she must challenge the wise priestess and embrace her darkest fears. But is she already fated to echo the lonely life of her grandmother, or can she find the courage to open her heart again?
Into the Light is available from bookstores, online retailers and Blessed Bee Books.
Beautiful cover artwork by Selina Fenech.
"I am absolutely blown away by this series. It is truly beautiful from start to finish – magical, realistic, gentle, harsh, sad, joyful… I'm feeling absolutely bereft at the thought that these wonderful people (read: not just characters, but real people) will no longer be a part of my life…"
Kylie Matthews, book reviewer
Other Books in "Into the Mists Series"
Disclosure of Material Connection: Some of the links in the page above are "affiliate links." This means if you click on the link and purchase the item, I will receive an affiliate commission. I am disclosing this in accordance with the Federal Trade Commission's
16 CFR, Part 255
: "Guides Concerning the Use of Endorsements and Testimonials in Advertising."