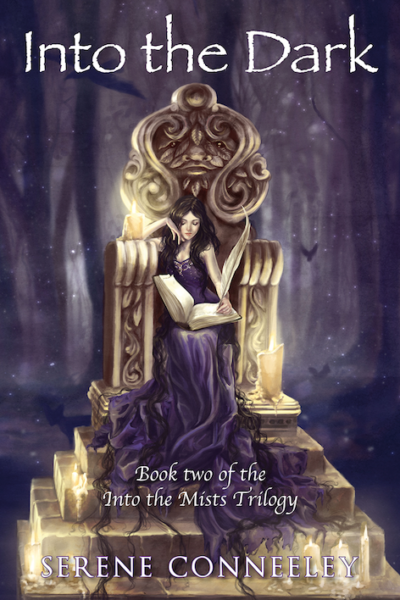 A best friend. A forever love. A promise. A betrayal. An ultimatum. A choice…
About the Book
A best friend. A forever love. A promise.
A betrayal. An ultimatum. A choice…
Carlie coped with moving from her home in Sydney, Australia to a small village in England to live with a stranger. She battled her way through the mists she thought would drown her, and emerged transformed. She was even starting to think she'd survive the death of her parents. But now an old diary, which promises to reveal the mystery of her mother, threatens to tear her world apart. How will the words she reads affect her? Will she wish the truth had died with her mum? And what is the connection to her own life hidden within the pages?
In the second book of the gripping Into the Mists Trilogy, a new relationship with her grandmother is opening Carlie's soul to the energy and power of the earth. A new friend is opening her mind to the magic and potential within her. And a new love is opening her heart to the sweetest enchantment of all. Yet betrayal hovers around her, and she will face an ultimatum, a sacrifice and a cruel choice that might just break her.
Will Carlie find the courage to go into the darkness of her own heart and seek the wisdom and strength she needs to survive, or will the tragedies and the pain of her life break her into a million little pieces?
Into the Dark is available from bookstores, online retailers and Blessed Bee Books.
Beautiful cover artwork by Selina Fenech.
"A compelling novel that haunted my dreams while I was reading it, and lingered in my mind long after I finished it."
Felicity Pulman, author of I, Morgana
"This magical and intoxicating book has me under its spell. I relish every shiver Carlie's descent into darkness is giving me."
Lucy Cavendish, author of Spellbound
Other Books in "Into the Mists Series"
Disclosure of Material Connection: Some of the links in the page above are "affiliate links." This means if you click on the link and purchase the item, I will receive an affiliate commission. I am disclosing this in accordance with the Federal Trade Commission's
16 CFR, Part 255
: "Guides Concerning the Use of Endorsements and Testimonials in Advertising."