Squeee! The Into the Dark audiobook is out now, and I'm so excited! Especially as it went live on the day of the dark moon – I love serendipity!
And Into the Light is in the very early stages of pre-production.
All three are narrated by wonderful English voice actor Gabrielle Baker, and I am so grateful that she found my books and auditioned, because it has been such a magical collaboration.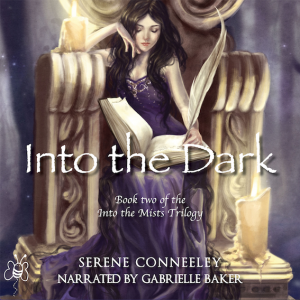 Into the Dark is available from:
If you find it in another store, please let me know and I'll update the links. And if you would like to leave a review on any of the store websites, that would be amazing!
And here are the links for Into the Mists…