Squeee! The Into the Light audiobook is out now, and I'm so excited! This means all three of the Into the Mists Trilogy are available as audiobooks through Audible, iTunes, Amazon etc.
All three are narrated by wonderful English voice actor Gabrielle Baker, and I am so grateful that she found my books and auditioned, because it has been such a magical collaboration.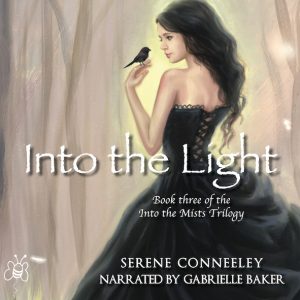 Into the Light is available from:
If you find it in another store, please let me know and I'll update the links. And if you would like to leave a review on any of the store websites, that would be amazing!
And here are the links for Into the Mists…
And here are the links for Into the Dark…