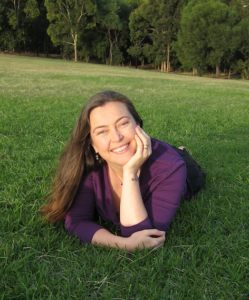 Serene Conneeley is an Australian writer with a fascination for history, travel, ritual and the myth and magic of ancient places and cultures. She's written for magazines about news, travel, health, spirituality, entertainment and social and environmental issues, is editor of several preschool magazines, and has contributed to international books on history, witchcraft, psychic development and personal transformation.
She is the author of the non-fiction books Seven Sacred Sites, A Magical Journey, The Book of Faery Magic, Mermaid Magic, Witchy Magic and Into the Mists: A Journal, and creator of the meditation CD Sacred Journey. The Into the Mists Trilogy was her first adventure into fiction, and she is currently finishing three Into the Mists Chronicles.
Serene is a reconnective healing practitioner, and has studied medicinal and magical herbalism, bereavement counselling, reiki and many other healing modalities, plus politics and journalism. She loves reading, rainbows, drinking tea with her friends, and celebrating the energy of the moon and the magic of the earth. Her pagan heart blossomed as she climbed mountains, danced in stone circles, trekked along pilgrimage paths, wandered through ancient cathedrals and stood in the shadow of the pyramids on her travels, and she's also learned the magic of finding true happiness and peace at home.
Find her on Facebook and Instagram